Coltrane Revisited 20th Anniversary: Eric Alexander, Steve Smith and more!
September 21 @ 9:30 pm

-

11:00 pm

EDT
Join us for the Coltrane Revisited 20th Anniversary with Eric Alexander, Jaleel Shaw, Helen Sung, Lonnie Plaxico and Steve Smith!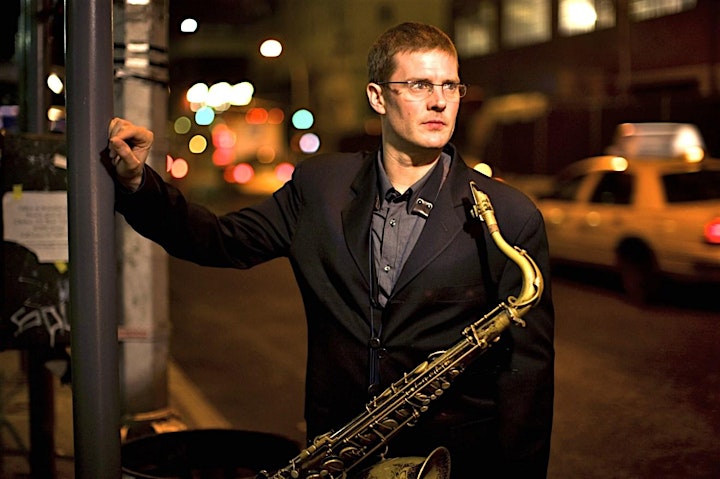 Boasting a warm, finely burnished tone and a robust melodic and harmonic imagination, tenor saxophonist Eric Alexander has been exploring new musical worlds from the outset. He started out on piano as a six-year-old, took up clarinet at nine, switched to alto sax when he was 12, and converted to tenor when jazz became his obsession during his one year at the University of Indiana, Bloomington (1986-87). At William Paterson College in New Jersey he advanced his studies under the tutelage of Harold Mabern, Joe Lovano, Rufus Reid, and others. "The people I listened to in college are still the cats that are influencing me today," says Alexander. "Monk, Dizzy, Sonny Stitt, Clifford Brown, Sonny Rollins, Jackie McLean, Joe Henderson–the legacy left by Bird and all the bebop pioneers, that language and that feel, that's the bread and butter of everything I do. George Coleman remains a big influence because of his very hip harmonic approach, and I'm still listening all the time to Coltrane because I feel that even in the wildest moments of his mid- to late-Sixties solos I can find these little kernels of melodic information and find ways to employ them in my own playing."
During the 1990s, after placing second behind Joshua Redman in the 1991 Thelonious Monk International Saxophone Competition, Alexander threw himself into the whirlwind life of a professional jazz musician. He played with organ trios on the South Side of Chicago, made his recording debut in 1991 with Charles Earland on Muse Records, and cut his first album as leader in 1992 (Straight Up for Delmark). More recordings followed for numerous labels, including Milestone and others, leading to 1997's Man with a Horn; the 1998 collaborative quartet session with George Mraz, John Hicks, and Idris Muhammad, Solid!; and, that same year, the first recording by One For All, Alexander's ongoing band with Jim Rotondi, Steve Davis, Joe Farnsworth, Peter Washington, and Dave Hazeltine.
Eric has appeared in many capacities on record, including leader, sideman, producer as well as composing a number of the tunes he records. By now, Alexander has lost count of how many albums feature his playing; he guesses 80 or 90. While he has garnered critical acclaim from every corner, what has mattered most has been to establish his own voice within the illustrious bop-based jazz tradition.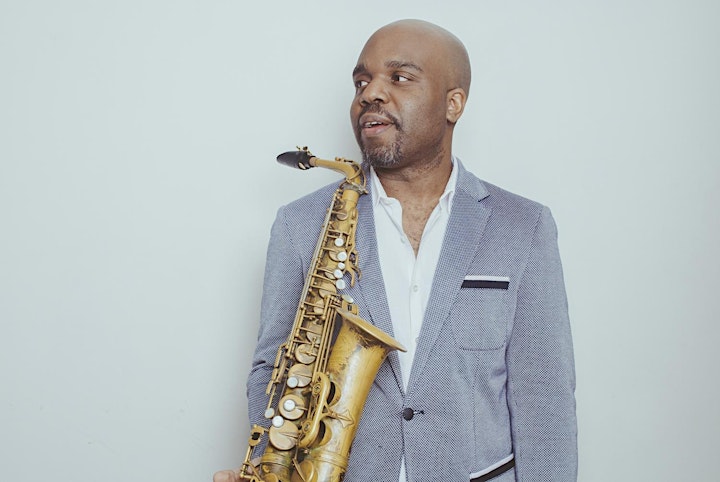 Alto & Soprano saxophonist Jaleel Shaw has been a long standing member of the Roy Haynes Quartet, the Mingus Big Band and recently joined Tom Harrell's Color of a Dream band. A bandleader in his own right, Jaleel's solo recordings have been met with rave reviews from publications including The New York Times, Downbeat Magazine, and Jazztimes Magazine. In Jazztimes Magazine's 2011 Readers Poll, he was mentioned as Alto Saxophonist of the Year along with lengendary saxophonists Phil Woods, Lee Konitz, Bunky Green, and Kenny Garrett. Jaleel is a force to be reckoned with and is noted as one of the most influential alto saxophonists of his generation. Jaleel has performed and recorded with the likes of Clark Terry, Roy Hargrove, The Mingus Big Band, Christian McBride, Chick Corea, Jason Moran, Jeff "Tain" Watts, Arturo Sandoval, Nicholas Payton, Dave Holland, Jimmy Cobb, the Village Vanguard Orchestra, and the Count Basie Orchestra.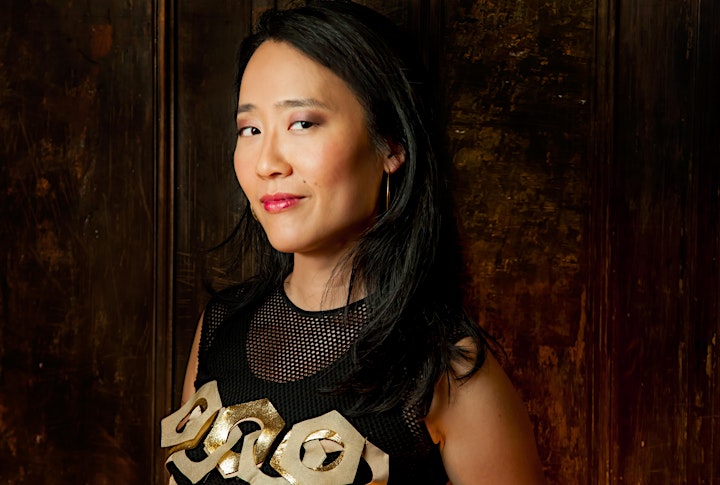 Helen Sung is an acclaimed jazz pianist and composer, and a newly named 2021 Guggenheim Fellow. A native of Houston, Texas, and graduate of its High School for the Performing and Visual Arts (HSPVA), she eschewed her classical piano upbringing after a jazz epiphany during undergraduate studies at UT Austin. Helen went on to become part of the inaugural class of the Thelonious Monk Institute (now the Herbie Hancock Institute) at the New England Conservatory of Music. Her recent releases Sung With Words (Stricker Street), a collaborative project with renowned poet Dana Gioia funded by a Chamber Music America New Jazz Works Grant, and Anthem For A New Day (Concord Jazz) topped the jazz charts. Helen and her band have performed at major American festivals and venues including Newport, Monterey, Disney Hall, SFJAZZ, and Carnegie Hall. Internationally, her "NuGenerations" Project toured southern Africa as a U.S. State Department Jazz Ambassador, and recent engagements include debuts at the London Jazz Festival, Jazz at Lincoln Center Shanghai, Blue Note Beijing, and the Sydney International Women's Jazz Festival. She has performed with such luminaries as the late Clark Terry, Wayne Shorter, Ron Carter, Wynton Marsalis (who named her as one of his "Who's Got Next: Jazz Musicians to Watch!"), MacArthur Fellow Regina Carter, and Grammy-winning artists including Terri Lyne Carrington, Cecile McLorin Salvant, and the Mingus Big Band. Helen is a Steinway Artist and has served on the jazz faculties at Berklee College of Music, the Juilliard School, and Columbia University, where she also was the inaugural jazz artist-in-residence at Columbia's prestigious Mortimer B. Zuckerman Mind Brain Behavior Institute.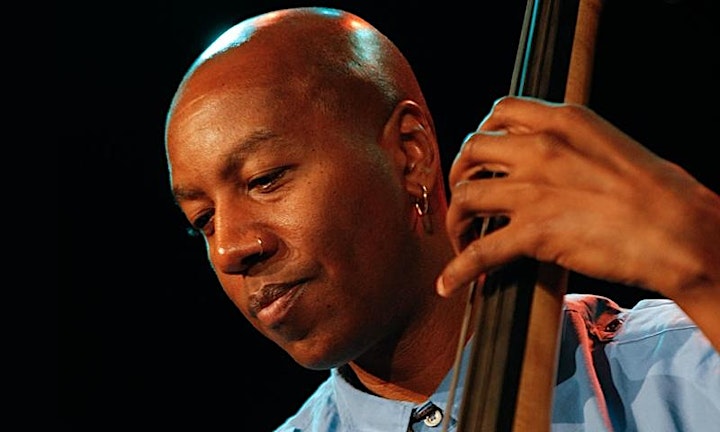 The middle child in a family of musicians, Chicago-born lonnie Plaxico inherited a gift for music that was discovered and nurtured early. By the age of twelve he had taught himself to play the electric bass, and he was soon venturing into Chicago's music scene, renowned for its mix of jazz, funk and blues. It was not long before the young musician made his first recording, featuring his family's band. At the age of just fourteen, having already performed alongside several prominent Chicago jazz figures, Lonnie Plaxico turned professional, playing the electric and acoustic bass with equal facility.
In 1980 Plaxico moved to New York and soon began to appear with such artists as Chet Baker, Dexter Gordon and Wynton Marsalis. His first extended tenure was with Art Blakey's Jazz Messengers: between1983 and 1986, lonnie performed on twelve of Blakey's albums, including the Grammy Award-winning, New York Scene. In 1986 he joined Jack DeJohnette's Special Edition, continuing with that group until 1993. Presently, Plaxico is the musical director and featured bassist for Cassandra Wilson; their critically acclaimed and award-winning collaboration has now spanned fifteen years.
Plaxico's recording and performance catalog is equally impressive for its caliber, depth and diversity. He has appeared with such luminaries as Sonny Sitt, Junior Cook, David Murray, Alice Coltrane, Stanley Turrentine, Joe Sample, Abbey Lincoln, and Dizzy Gillespie. Just as noteworthy are his performances with younger artists — among them Steve Coleman, Rachelle Farrell and Dianne Reeves. lonnie has also recorded with Bill Cosby, Lonnie Liston Smith, Ravi Coltrane and Barbara Dennerlein, as well as his Grammy-winning collaborations with Art Blakey and Cassandra Wilson. He has also recorded five critically acclaimed albums as leader.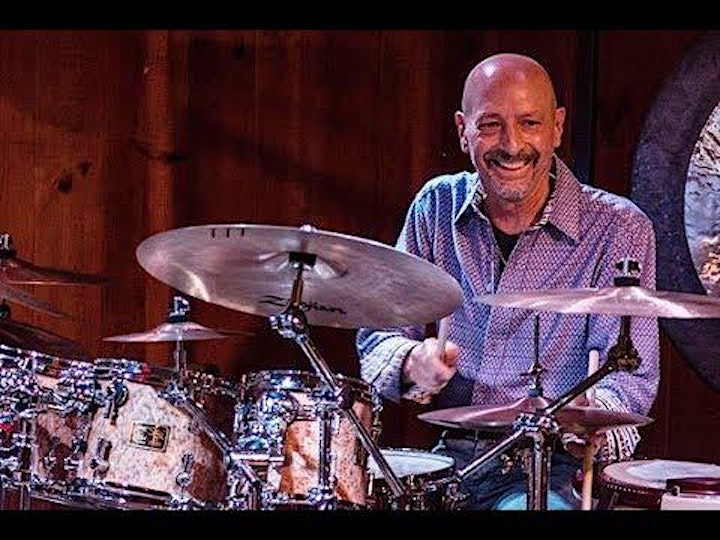 Steve Smith's drumming, while always decidedly modern, can best be described as a style that embodies the history of U.S. music.
His original love of rudimental parade band drumming is evident in his intricate solos. Likewise, his command of jazz, from New Orleans music, swing, big band, bebop, avant-garde to fusion, plus his rock drumming sensibilities and knowledge of rhythms from India allow him to push the boundaries of all styles to new heights.
In 1976, Smith began his association with jazz-fusion by joining violinist Jean-Luc Ponty's group and recording the 1977 landmark fusion album Enigmatic Ocean. It was while touring with rocker Ronnie Montrose a year later that Smith was asked to join the popular rock band Journey which brought his playing to the attention of a rock audience.
With Journey, Smith toured the world and recorded numerous successful albums including the immensely popular Escape (which includes the ubiquitous hit song "Don't Stop Believin'") and Frontiers, both of which garnered the band many Top 40 hits. Journey's albums have sold in excess of 75 million copies worldwide to date. In 1985 Smith left Journey to pursue
his original passion, jazz, and to continue his developing career as a session player, bandleader and educator. Over the past 40 years, Smith has played on hits with such diverse artists as Bryan Adams, Mariah Carey, Andrea Bocelli and Ray Price.
NOTE: Submissions to the Event Calendar will appear after they are approved by the site administrator and that process could take up to one business day.